Our Location
North Chevy Chase Christian Church
8814 Kensington Parkway
Chevy Chase, MD 20815
t. 301-654-3631
f. 301-654-3632
For after-hours building emergency, call
t. 301-933-2587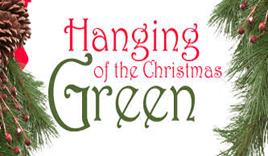 FIRST SUNDAY OF ADVENT, THIS SUNDAY, NOVEMBER 29 Come share in this Sunday as we prepare our sanctuary for this Advent-Christmas season! With scripture and readings that explain the siginificance of our preparation, singing, and prayer, we usher in the time of anticipation and waiting for the birth of the Christ Child.
Following worship, we'll enjoy our Coffee Fellowship Hour!
9:45 a.m. Adult Classes
Joy Class-Memorial Chapel

Forum Class – Weir Lounge
10:15 a.m. Childcare available
11:00 a.m. "Hanging of the Greens" Service
12:00 p.m. Coffee Fellowship
Anticipation is always exciting! And we have much to anticipate in the upcoming months of 2015. Below you will find a list of some of the exciting and fun things we have in store for the fall and …Read More
Posted: November 14
Our hearts are broken as once again the evil and deadly face of terrorism has shaken our world in the murderous attacks in Paris. Please be in prayer as this city, this country, this world continues to discern ways to eliminate this kind of violence and hatred.
| | |
| --- | --- |
| | 4 likes |
Posted: October 26
A Memorial Service for Marge Wydro will be held in the Sanctuary of North Chevy Chase Christian Church on SATURDAY, NOVEMBER 7, AT 1:00 p.m., with a reception in Harlow Hall following.
Posted: October 22
Prayers of the Congregation for the Wydro family in the death of Bill Wydro's mom, Marge, who was killed in a tragic pedestrian accident last night. Please hold this family close in your thoughts and prayers.
| | |
| --- | --- |
| | 3 comments |
| | |
| --- | --- |
| | 2 likes |
Check out our YOUNG ADULT GROUP!
Posted: October 21
Great meeting Monday night! Looking forward to bringing some of our service ideas and events to fruition!
Posted: October 04
| | |
| --- | --- |
| | 3 likes |